14 Sep 2022
Our editor's pick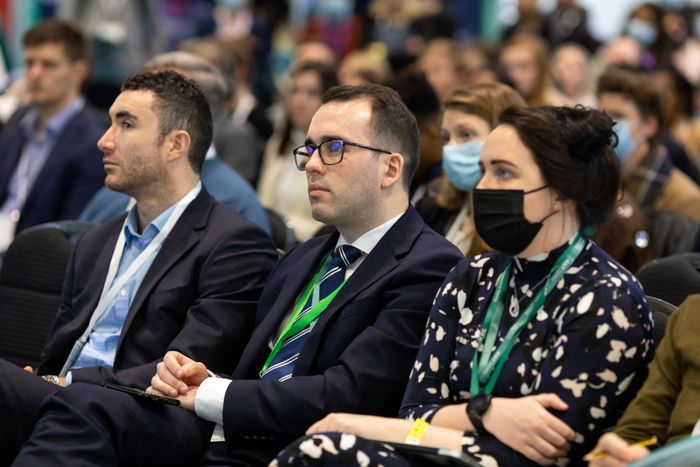 The Future Surgery programme is designed specifically to bring together surgeons, anaesthetists and the whole perioperative team to explore everything that is new and on the horizon for surgery. Across two days, our expert and innovative speakers will cover disruptive technology, connectivity, human factors, training, and research to support the transformation of the profession and the improved care and safety of patients.
Below is just a flavour of what you can expect this year…
THE RECOVERY OF ELECTIVE SERVICES
Panel discussion with Neil Mortensen (President, The Royal College of Surgeons of England), Dawn Stott (Chief Executive, AfPP) and Stella Vig (National Clinical Director for Elective Care, RCS England Council Member). In February this year, the NHS and government set out a blueprint to address the backlog and long waits for care. Part of this plan will see a number of new surgical hubs being added to those already operating, to focus on high volume, routine surgery. Join our panellists for an update on the recovery, and to discuss practically what needs to happen next.
RESILIENCE TRAINING FOR SURGEONS 'PSYCHOLOGICAL BODY ARMOUR'
Kevin Turner, Consultant Urological Surgeon and Visiting Professor, University of Bournemouth In 2015 Kevin co-founded the Bournemouth Adverse Events Research Team. The aim of the team is to generate original research data concerning the impact of adverse events on surgeons and to develop and trial novel interventions designed to ameliorate that impact. In 2020 (in conjunction with RCS England) the team led the multidisciplinary panel that wrote the RCS Good Practice Guide "Supporting surgeons after adverse events". Join Kevin for practical advice for both yourself and your teams.
ROBOTICS
With Sasha Stamenkovic (Consultant Thoracic Surgeon, Barts Health NHS Trust), Steven White (Consultant Laparoscopic, Liver and Pancreas Surgeon, The Freeman Hospital, Newcastle) and Henrietta Wilson (Thoracic Surgeon, Barts Health) Steven (Sasha) Stamenkovic is a world-renowned consultant thoracic surgeon who pioneered robotic thoracic surgery in the UK and Ireland in 2013 in the Freeman Hospital, Newcastle. The aim of Sasha, and fellow panellists and surgical innovators, Steven and Henrietta, is to use the best technology available to provide minimally invasive operations. Join this panel to learn about innovative practice using robotic surgery and augmented reality, roboticassisted thoracic surgery in the UK, and more.
INTERVIEWS WITH…
This year we have a range of exciting interviews, including:
Justin Barad, Co-Founder and CEO, Osso VR - Justin is a board-eligible orthopaedic surgeon with a Bioengineering degree from UC Berkeley, and an MD from UCLA, where he graduated first in his class. He completed his residency at UCLA and his fellowship in paediatric orthopaedics at Harvard and Boston Children's Hospital. Originally interning to become a game developer at Activision-Blizzard, Justin decided to find a way to combine his passions and use his technology background to solve medical challenges after a personal family health incident introduced him to the world of healthcare. During his residency, he identified what could be one of the most pressing medical challenges of this century: how we are training our surgeons and proceduralists. With a strong interest in gaming and a first-hand understanding of the challenges facing residents and experienced doctors, he co-founded Osso VR with a mission to improve patient safety and democratize access to modern surgical techniques.
Dr Henry Marsh CBE, Retired Neurosurgeon and bestselling author.
With a long career in the medical industry and more recently writing about his experiences, Henry is widely known as a pioneer of neurological advancements in Ukraine. His work is recognised by media outlets, becoming the subject of multiple major BBC documentaries.
Prior to his success as a neurosurgeon, he studied Politics, Philosophy and Economics at University College, Oxford University where he achieved a First-Class degree. He then went on to graduate with honours in Medicine from the Royal Free Medical School. Following this, Henry became a Fellow of the Royal College of surgeons. Until 2015, Henry was the senior consultant neurosurgeon at one of the country's largest specialist brain surgery units.
Dr Henry Marsh was recognised for his skill in his field when he was the subject of the BBC documentary 'Your Life In Their Hands' which won a Royal Television Society Gold Medal. In 2009, he appeared in 'The English Surgeon' which focused on Henry while helping ill patients in Ukraine. The documentary went on to win an Emmy which is an award that recognises artistic and technical merit. Henry has worked with neurosurgeons in the former soviet union, mostly in Ukraine since 1992. Following this, Henry was made a CBE (Commander of the Order of the British Empire) for his work to modernise neurosurgery there. Henry is also a best-selling author producing Do No Harm: Stories of Life, Death and brain surgery which looks into the life of a modern surgeon as well as Admissions: A Life in Brain Surgery which became a Sunday Times number 1 bestseller. Henry has been diagnosed with advanced prostate cancer and is a Patron for My Death, My Decision which is an organisation that campaigns for an assisted dying law that would give incurable suffering or terminally ill the option of assisted death.