15 Dec 2022
About our 2022 programme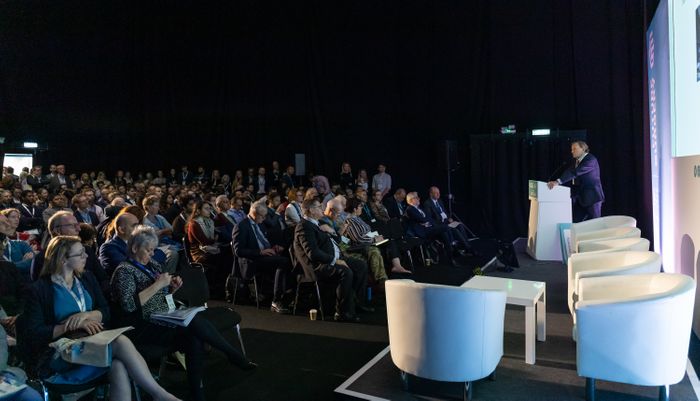 Future Surgery's 2022 two-day educational conference was a huge success and this is how it came together
The conference theatres were packed to the rafters for Future Surgery 2022, with attendees eager to hear from our world-class speaker line up, which this year included panels on the recovery of elective services and surgical training, alongside live surgery demonstrating the latest techniques and technology, and discussions on the future workforce.
Over two days, 3,233 delegates from surgical and operating theatre teams came together to take part in over 110 educational talks, seminars and workshops provided by expert speakers from the across the surgical profession.
Our cutting-edge agenda – shaped by an advisory board of experts, including the Royal College of Surgeons of England – was designed to explore the evolving world of surgery, and furnish attendees with the updated skills and knowledge they need to embrace the future of surgery and the profession. As one of our attendees commented: "It is really fundamental to be at Future Surgery… You get great exposure to what is happening and what is changing... When you work in different parts of the country, you get very tunnelled into what your hospital does, but being in a place like this where you're meeting other surgeons, you see what is going on in the rest of the world, not just the UK, but internationally. It is crucial to see what is going on otherwise you are in your own little box".
It was fantastic to see the programme come together, and witness the vibrant atmosphere, full theatres and engaged attendees. The feedback that we have had so far has been extremely positive and will be a huge help in ensuring we put together another relevant, useful, and up to date programme for Future Surgery 2023. If you would be interested in supporting the creation of the programme, please click below/reach out to us here.
We look forward to seeing you in 2023 at Future Surgery and we are excited for what is to come.
For any suggestions to our programme, click the button below.